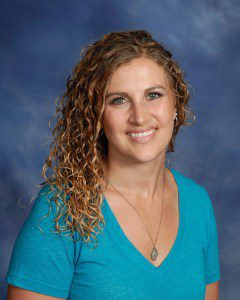 Amber Hiske
Amber Hiske is the parish manager for Sacred Heart.  Having been a member here since 2013, she and her husband Jim have had a few years to become incorporated into the life and breath of the Parish.  The couple have four children, two of whom attend the Academy.
Amber received her BA from Western Michigan University and her MSW from Grand Valley State University.  Prior to coming over to Sacred Heart, she worked 10 years in hospice care providing support to patients and their families as well as training volunteers and mentoring social work graduate students.
Any little free time Amber can find is spent running, reading and playing with her kids.