MASQUERADE 'TIL MIDNIGHT
Please take a moment to preview our evening's items up for bid!

Friday, September 27, 2019
---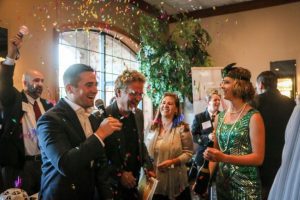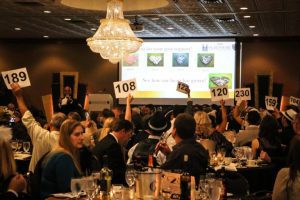 AUCTION 2018
This exciting community event takes place in the fall and invites us to share our gifts through volunteerism, prayer, donations and attendance to prepare the way for future growth within the faith community of Sacred Heart Parish & Academy.
A few years ago, we began a new auction format with the help of an amazing friend in our faith. This "auction with a twist" formula has been a true blessing and huge success for our parish and school, especially since we are now proud to be completely independent of Federal and State assistance! In fact, we were able to exceed our fundraising goals for the past three years in a row which has help us meet budget as well as offered financial assistance to many families with children at the Academy. (2015, 2016, 2017)
We are taking 2018 off and will NOT be having an auction this year. This is to give our volunteers, teachers, and staff a break!! It actually takes 80 plus volunteers to make this event happen!
However, just because we are taking a break doesn't mean we don't need donations! Keep your eyes open for special fundraising activities this fall and consider giving when you are able!
---
Looking for a fun way to serve?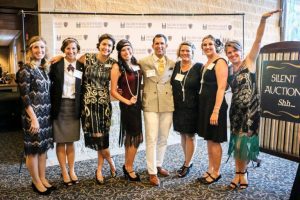 We have a core committee full of talented and fun people who meet regularly to brainstorm, plan and work their magic to create a night of celebration and support of our parish and academy community.
This is a very fun group and our work is vital. It is a great way to serve the community and get to know our community! If you are interested, please complete the Volunteer Form and choose Time & Talent and then Auction in the dropdown menu. If you have any questions, contact the Parish Office.
Proceeds from the Sacred Heart Parish & Academy Auction aid families in need of tuition assistance and help off-set expenses within Sacred Heart Parish & Academy for materials, equipment and special programming.
---
Business and Individual Giving…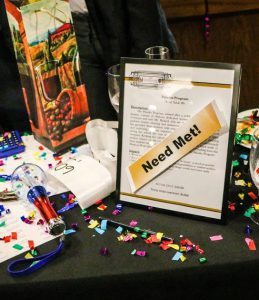 Our success in recent years could not have been possible without the inspiring generosity of our faithful local businesses and families who support our parish and academy missions. Here are ways you can help us with our next auction:
Make a Heart to Heart Table Matching Donation
Be a Corporate or Individual Sponsor (Sponsorships include tickets to the auction)
Place a Business Ad in our Auction Program
Donate Goods or Services to be Auctioned in our Live and Silent Auctions

Share your vacation home
Offer a unique experience
Season Tickets for Sports or Plays
For more ideas on items to donate, check the parish bulletins for announcements the spring prior to the auction

Be a Table Sponsor(10 seats) at the auction and invite those who share your excitement for growing our Catholic faith community!
If you would like to be contacted regarding a corporate or business sponsorship or if you have items to donate, please contact the Parish Office.