Recent homilies have been added!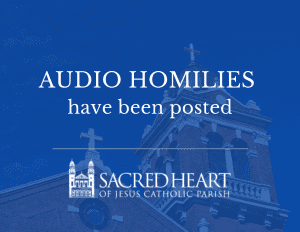 When possible, homilies are recorded and made available by volunteers of the parish. Please enjoy them here and on myParishapp.
A day of gratitude or mourning?
Last December 16, we marked the 400th Anniversary of the Pilgrims' disembarking in Plymouth, Massachusetts, and this year we celebrate the quatercente...
We have been asked to provide housing for a group of Catholics coming from California for the Encounter Ministries conference here in Grand Rapids. Three or four families are looking for someone to house them from Dec.26-31. These retreatants hope to learn some tools at the conference and then return home to build up the people of God there. For more information, please contact Diana Gomez at dianagomez200@gmail.com or call 559-348-3427.
...

See More

See Less