Recent homilies have been added!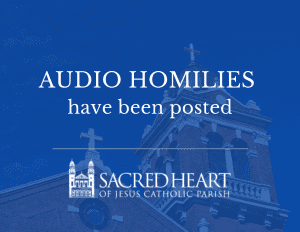 When possible, homilies are recorded and made available by volunteers of the parish. Please enjoy them here and on myParishapp.
Its so imports to remember how much we owe those who came before us!
...

See More

See Less
The strepitus is the rumbling sound made by the congregation at Tenebrae to remember the light leaving the world on Good Friday...
Today we heard a strepitus in the middle of Mass as the Altar was taken from the sanctuary. Thank God for the service the Altar has offered us for all these years. Please pray for the people of Holy Spirit Church in Sweetwater TX where the Altar will find a new home.
...

See More

See Less