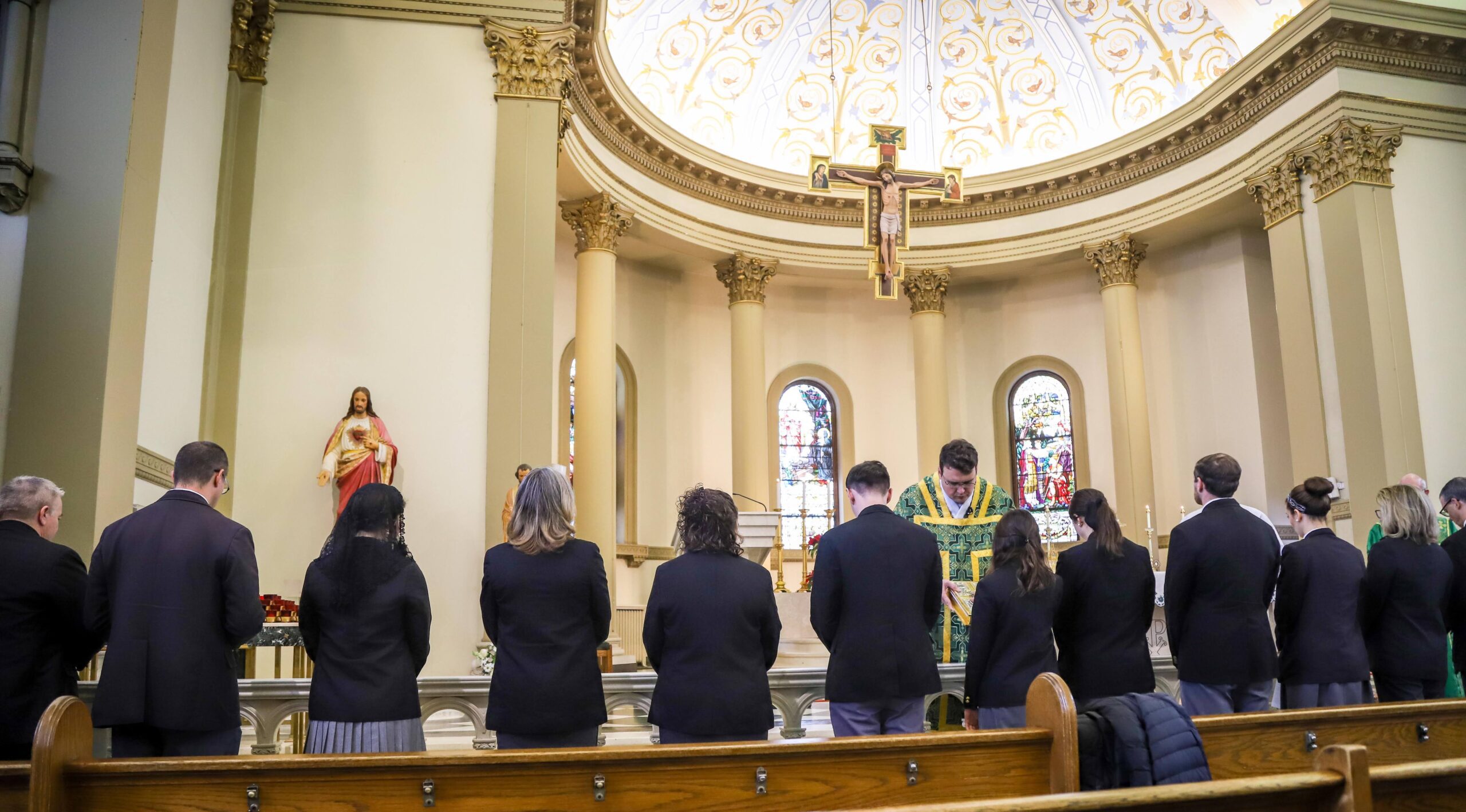 The church will be closing after the November 6 morning Mass for restoration. From November 7 until the morning of December 24, Mass will be celebrated in Cebelak Hall. An additional daily Mass will be offered Monday-Friday at 11am (Tuesday in Latin) as well as a Sunday Latin Mass at 5pm to accommodate everyone.
Renovation Mass Schedule
Weekdays: 8:00 a.m. and 11:00 a.m.
Saturday: 7:45 a.m. and 5:00 p.m.
Sunday: 7:45 a.m., 9:30 a.m., 11:30 a.m. (Latin) and 5:00 p.m. (Latin)
Please note that Cebelak Hall holds a maximum of 400 people standing and many fewer seated. The two main Masses (9:30 and 11:30) will be very crowded. If you normally attend either of those Masses, please consider attending either the 5pm Mass on Saturday or the 7:45am or 5pm Mass on Sunday.
Cebelak Hall will remain open via the courtyard door during this time for prayer before the Blessed Sacrament with the exception of Tuesdays during school Adoration when adults will need to check in at the school office before being let in Cebelak Hall.
The ramp door will be locked except during Mass. Please contact the parish or school office if a handicapped person needs access.
Due to overcrowding, there will be no confessions during the 9:30 and 11:30 Masses. Confession will be offered at the regularly scheduled times of Friday 3-4pm and Saturday 3-4:30pm. Sunday confessions will be offered during the 7:45am and 5pm Masses if a priest is available.
Please DO NOT enter the upper church during renovations. Workers may need to prop the doors but for safety reasons, please keep out.