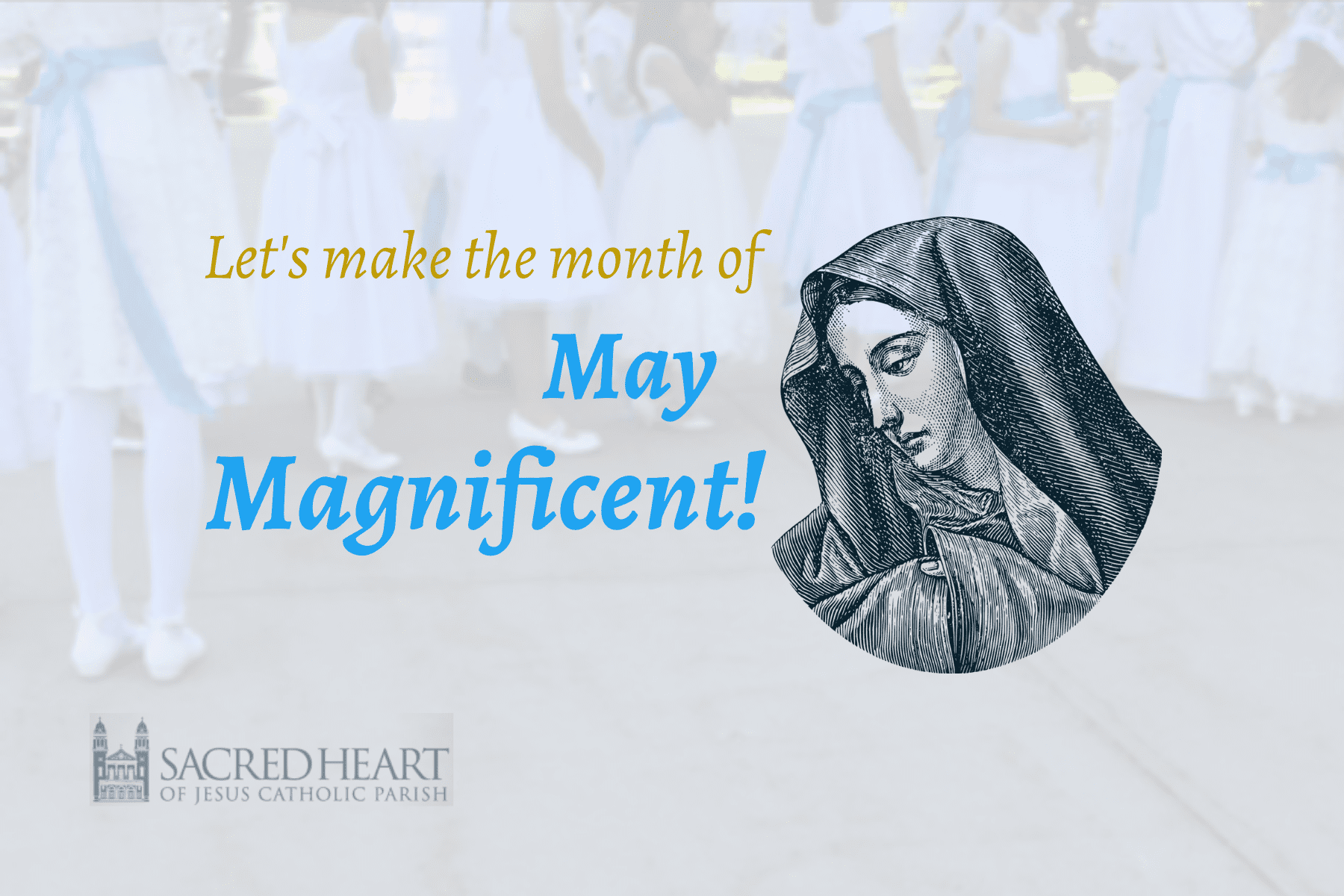 It may not be possible that May Crowning will happen in the church this year, but we certainly can have one in our homes!  We are calling on all our parishioners and families to please consider taking the time to honor our Blessed Mother by having a Mary Crowning in the Home – OR – To make a Crown to bring to Church to give to  Mary! We would love to see the beautiful pictures of our Lady and the beautiful crowns made for her by our families and parishioners.
1) Pick a day to have your May Crowning to celebrate.2) Make a crown for the Blessed Mother
3) Either celebrate and Crown a statue of Mary in the Home  /  Or make your crown and come to the Church to leave at the Statue of Mary (Do your May Crowning prayers and songs here in the Church)
4) Take Pictures of Mary Crowned with your family (in home) or Take pictures with your crown and Family here in Church.
5) Send pictures to Mike Tober. He will make sure they get posted to our "Let's Make May Magnificent" Page on our Parish Website.
Here are some links for planning a simple May Crowning Ceremony in the home:
When Our Lady requested the establishment of the Children of Mary in 1830 one of her requests was the observance of the month of May in her honor. This month is a special time for us as Children of Mary to express in concrete ways our love and veneration for our Blessed Mother.  As individuals  we should make a special effort to demonstrate our devotion. Remember Our Lady has asked us again and again to pray for the conversion of sinners and for peace in the world. What act of praise or sacrifice will you offer?  One of the beautiful customs of this month is the May Crowning.
In our homes, we can set up May Altars in the living room and encourage our families to pray the Holy Rosary together. Each of us should try to do something to make Our Blessed Mother smile each day of this special month. Let's make an effort to renew our consecration as we entrust ourselves to Our Lady as her children. In this month we should also remember the beginning of the apparitions of Our Lady to the children at Fatima on May 13th, 1917.  We also remember Our Lady as the Mediatrix of All Graces on May 8th and the Queenship of Mary on May 31st.