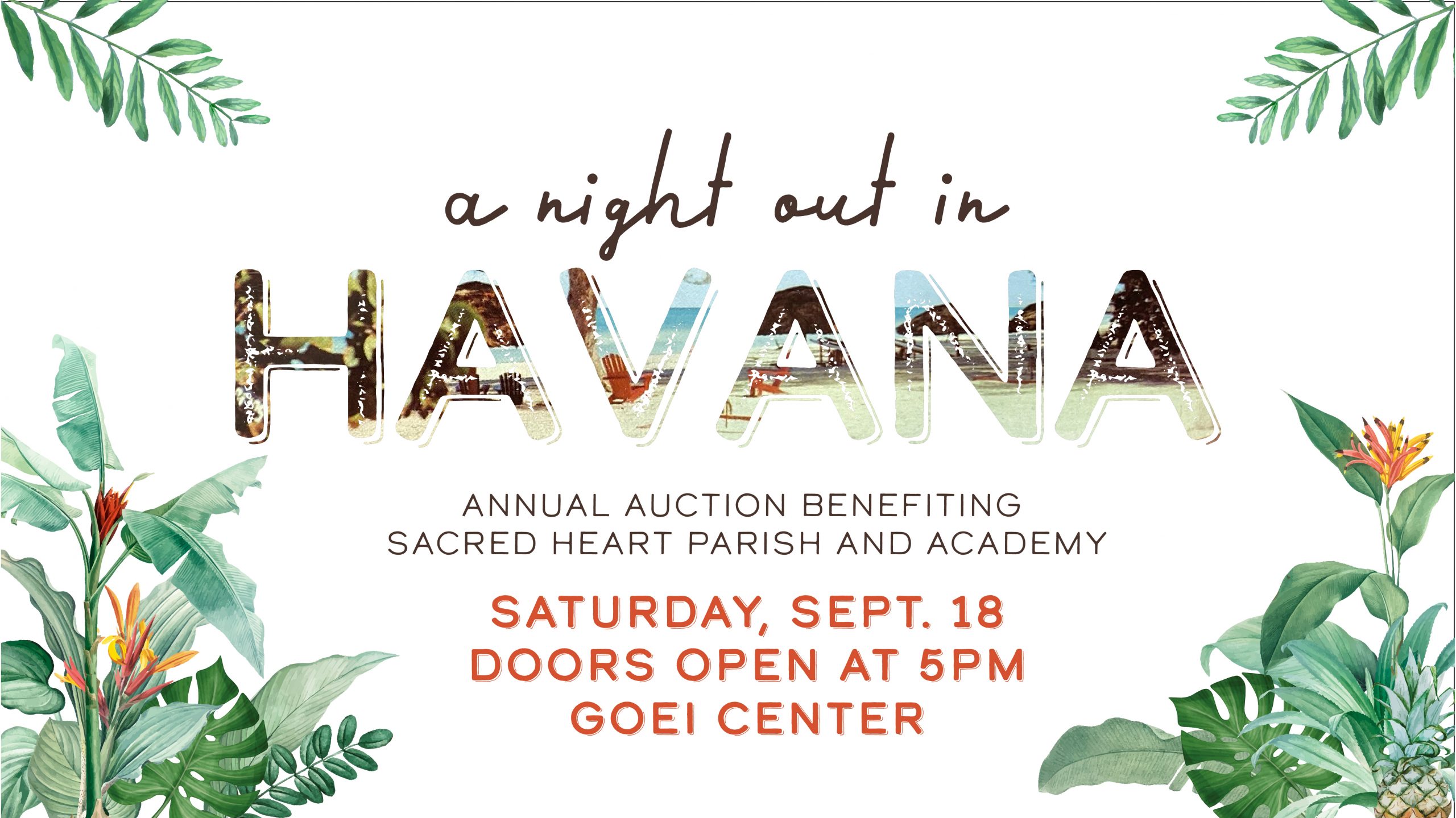 You will be able to begin bidding on some items as early as September 13, 2021, so make sure you are on our list!
Get your tickets for our in-person or virtual Auction attendance this year being held at the Goei Center to benefit Sacred Heart Parish and Academy on Saturday, September 18! In person tickets are still available! The cost per ticket is $75 per seat in person and $10 for virtual attendance. Tables cost $750 for 10 guests and sponsorship opportunities are available.
NOTE: All details are sent out electronically, so check your spam and if you haven't received an email about our ticket sales, please let Noelle in the parish office know by emailing parishoffice@shgr.org or by calling 616-459-8362.
Please contact Samantha Poliskey spoliskey@shgr.org for more information about sponsoring the auction or if you are having trouble purchasing tickets online. We can't wait to see you there!