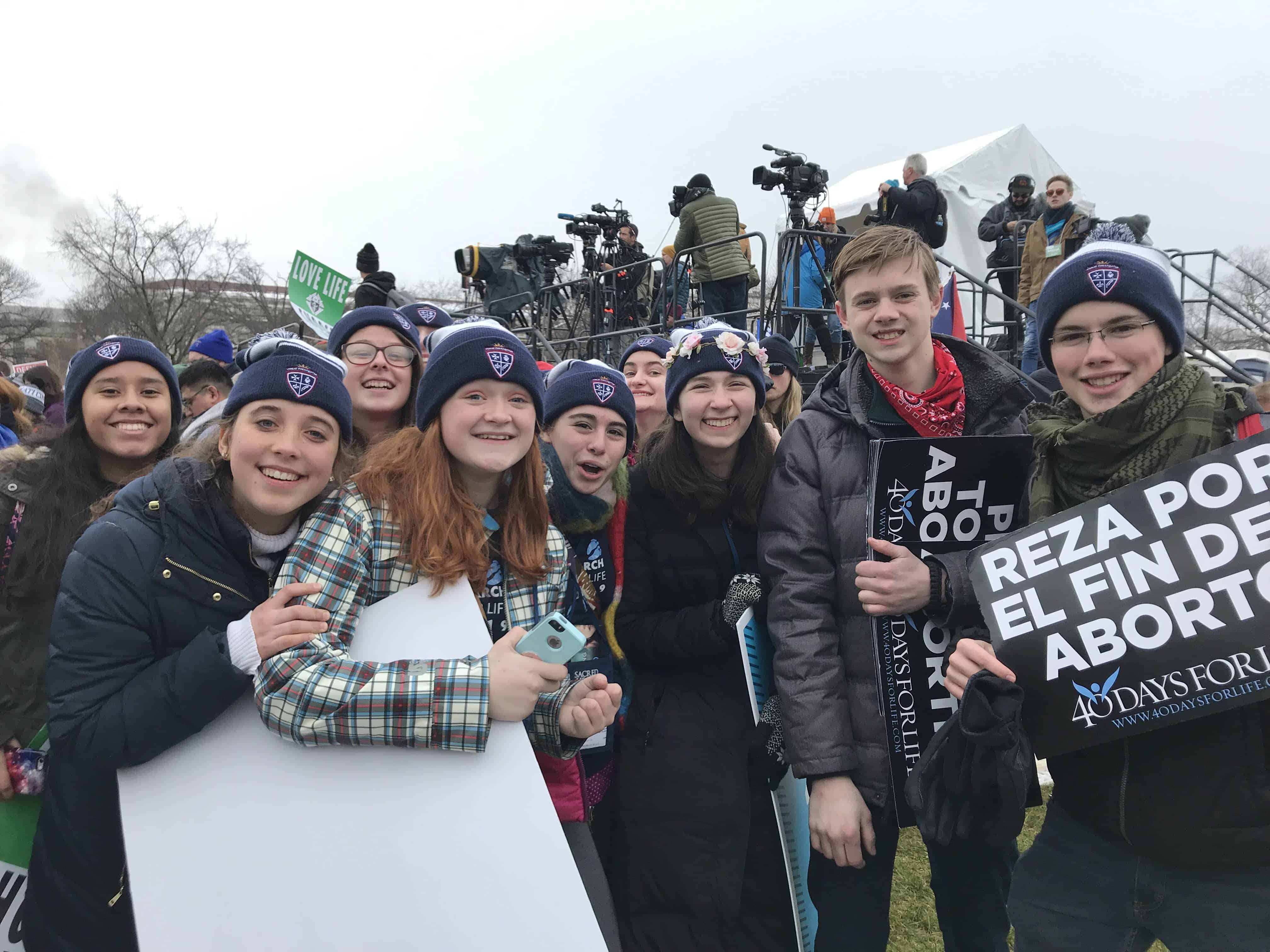 Our week on the sidewalk saw very low temperatures, less snow, more rain, and so many people going into Heritage Clinic for Women. Week after week, we witness so many different scenarios unfold.
On Thursday a father brought his 15-year-old daughter for an abortion! He said he couldn't deal with "this" as he had already brought his 17-year-old here at one point. Two of his grandchildren,,,gone!
Those are the moments when we fall to our knees and pray.
And then, God blesses us with another scenario. A young woman was standing in the rain, praying for 40 Days for Life. As she stood there, a man from the neighborhood walked up to her and asked if this was a Planned Parenthood. She explained that it was not, but that it was an abortion clinic. With tears in his eyes, he held out his hand with a $20 bill in it and said, "This is for whatever you do to save the babies."
__________________

The Spring 2019 40 Days for Life Vigil is set to begin on Ash Wednesday, March 6 and will end on Sunday, April 14.  The days set for Sacred Heart Parish's participation is Ash Wednesday, March 6 and Friday, April 5. The hours to be filled are from 7a.m. to 7 p.m.
Your presence on the sidewalk is crucial. Do not discount its value.  Abby Johnson, a former abortion clinic manager, has stated that about 75% of the women coming for an abortion change their minds when they see people outside praying.
Let's all make this pledge:
"We will not give up, we will not be silent, we will not stop praying, fasting, and standing in peaceful witness until every life is protected and valued."  
The preferred way to sign up is on line, as described below.
Questions or problems?  Call Jane at 616-914-0305
REGISTER ONLINE
TO PRAY AT THE PEACEFUL VIGIL
1.Visit www.40daysforlife.com/grandrapids.
2.Log in to your account … or … create a login.
3.Click the green "Add Vigil Hours" box.
4.Click on the day you want to pray at the peaceful vigil.
5.Click on the hour you want to pray.
6.Enter your e-mail address.
7.All done! A reminder will be sent to you via e-mail before your prayer time. To receive updates from the local Grand Rapids campaign, e-mail a request to 40daysgrandrapids@gmail.com.