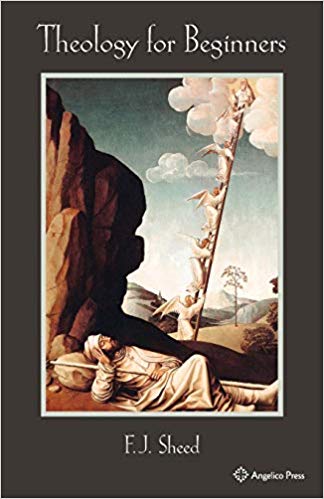 If your child asked, "What is a spirit?"  would you be able to answer? Is it the same thing as a soul? And what do we mean when we say that God is everywhere?  In fact, how do the truths of our faith really apply to our daily living?   In our next study on Theology For Beginners, Frank Sheed will help sweep away, what is for many, the intimidation of Theology and help us really see the deeper meaning of the truths our our Catholic Christian Faith.  You will share in the joy and excitement of theological discovery as you move through the pages of his book.   This will be a very stimulating study for anyone, and perfect for those who may consider themselves "beginners" in the knowledge of the Faith.  Please join us!
Study begins February 26th
Time & Date: Tuesday Mornings from 8:45 a.m. – 10:15 a.m.
Where: "Booster Room" off the gym
Nursery can be made available if mothers with little ones are willing to take turns watching the children.