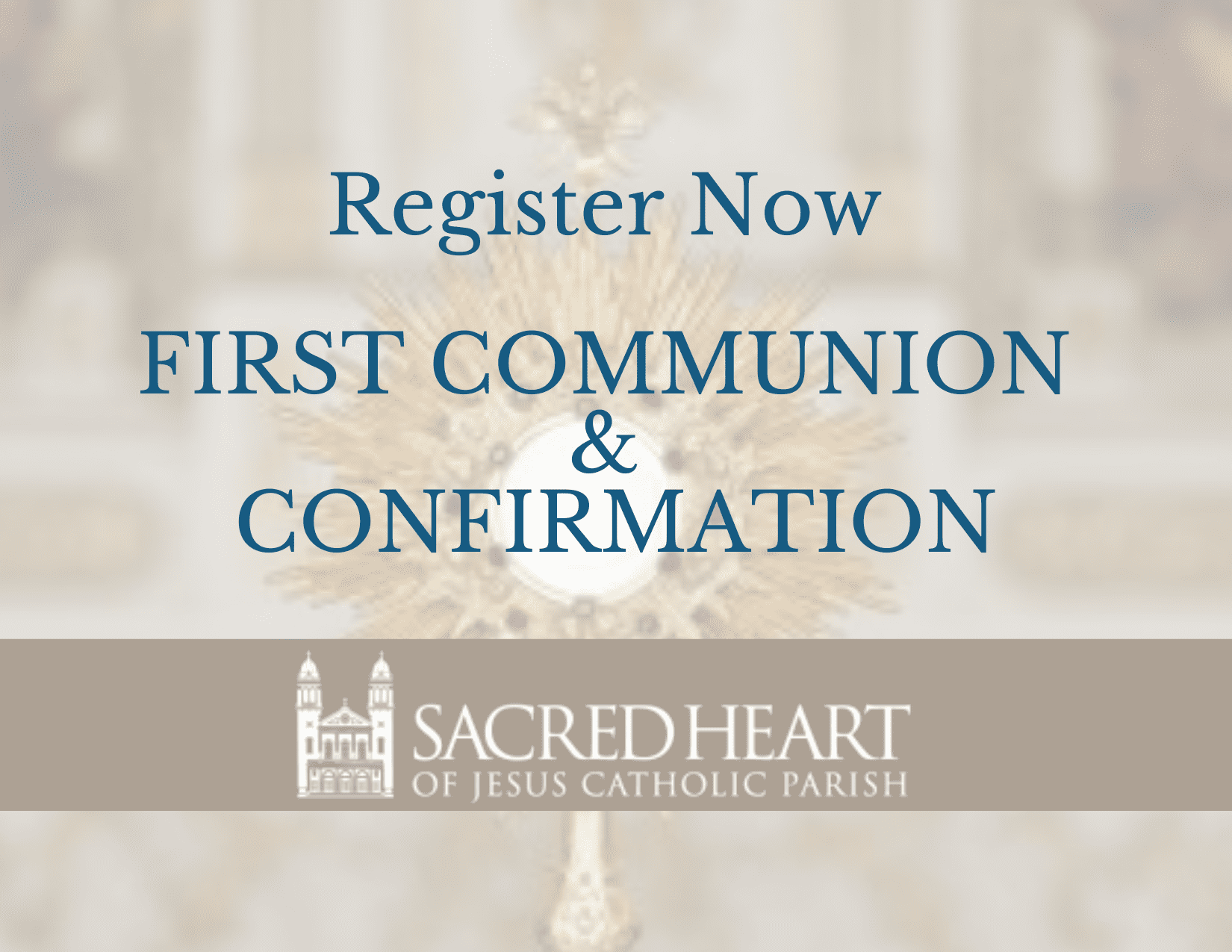 First Holy Communion and Confirmation
It is time for families to begin registering their children for First Holy Communion and Confirmation. Please contact Noelle in the parish office at 616- 459-8362 or by email at parishoffice@shgr.org to register your child. Sacramental Preparation begins on Monday, September 11 with our Parent Information Night at 6:30 pm in Cebelak Hall. If both parents can be there, great! PLEASE REGISTER SOON so that we can make sure families receive upcoming information and schedules concerning these sacraments.
Registration Forms can be found HERE under Sacramental Preparation.