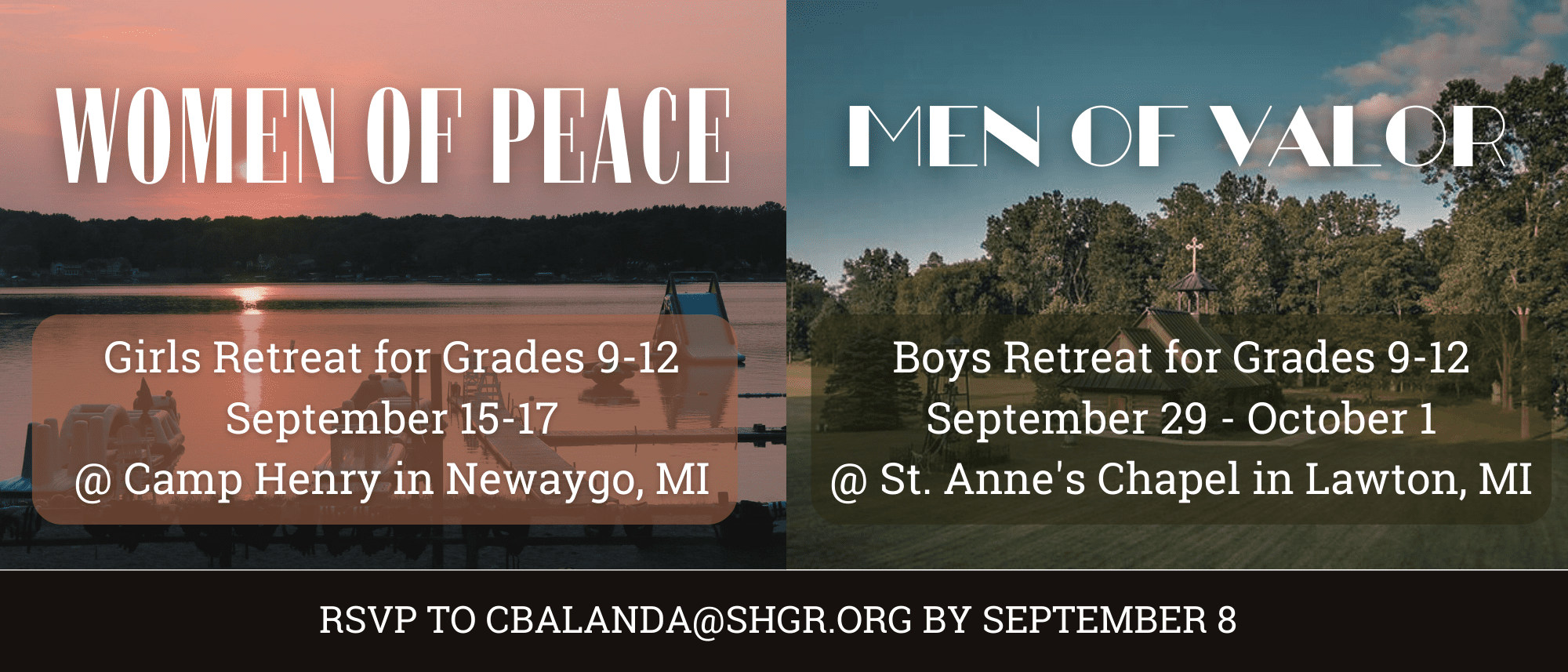 The Women of Peace and Men of Valor Retreats have a common goal: to assist these students in discovering their true identity in Christ by embracing the authentic Catholic Femininity and Motherhood exemplified by the Blessed Virgin Mary, as well as the authentic Catholic Masculinity and Fatherhood demonstrated by Saint Joseph. They will achieve this through engaging spiritual talks, group discussions, moments of reflective prayer, and enjoyable games/activities.
Please Register by September 8th using this link: https://forms.gle/b7RjKobTyqZwBSk6A
Contact cbalanda@shgr.org if you have any questions.