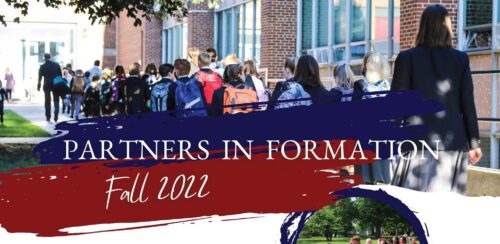 The Partners in Formation program is a means for parents, as the primary educators of their children, to deepen their understanding of the academy's philosophy and practice of providing integral Christian formation and enculturation into the Western intellectual tradition. We offer these opportunities for parents themselves to grow in their understanding of classical education and grow in their Catholic Faith.
Fall Tuesday Seminars begin as an  "Introduction to Classical Education" every Tuesday afternoon at 2:05pm in room 208 beginning on September 13. Open to all parents and staff.
Fall Semester Series "The Human Person"  on the following Wednesdays from 7pm-9pm

September 21st – Christian Anthropology
October 19th – The Feminine Genius
November 16th – Authentic Masculinit
Parishioners and outside families are welcome to attend both the monthly and weekly programs. All attendees (including parents) should sign into the office for the weekly sessions.