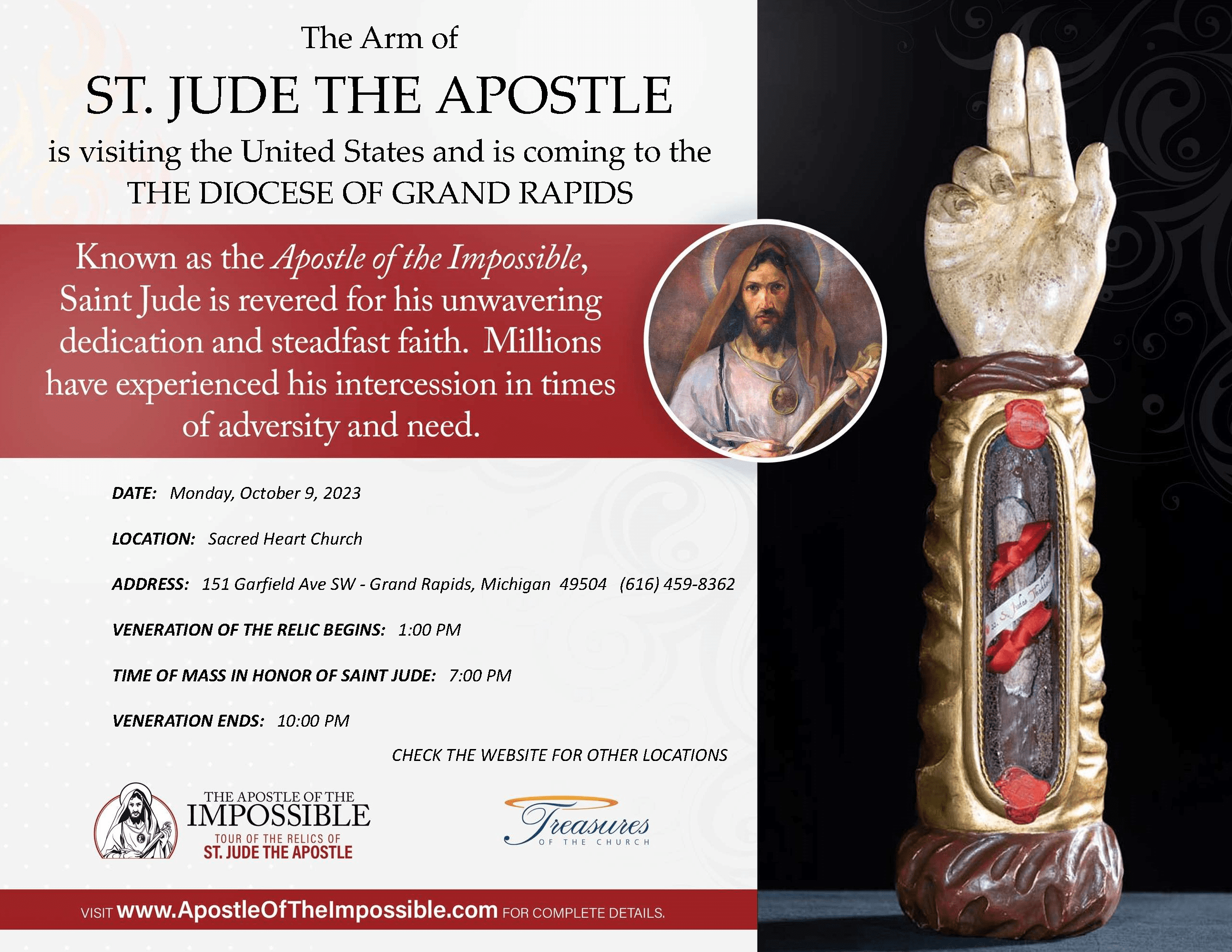 Venerate the relic of St. Jude at its ONLY Grand Rapids stop!
The arm of St. Jude the Apostle is currently on pilgrimage around the United States – the first time it has left Italy. The faithful of the Diocese of Grand Rapids will have an opportunity to venerate and pray with the relic at its West Michigan stop:
Date: Oct. 9
Location: Sacred Heart Catholic Church, 151 Garfield Ave. SW, Grand Rapids, 49504
Time:

Veneration Begins: 1 p.m.
Mass in honor of Saint Jude: 7 p.m.
Veneration Ends: 10 p.m.
The Relic will be in the main sanctuary of the Church. All the faithful (other than those who are handicapped) should enter through the main front doors. Handicap accessibility is through the Park Street side entrance to the Church.
The holy cards, medals, etc. provided by the Vatican will be located in the Parish Hall (Church basement). Handicapped faithful should enter through the Park St. side entrance and take the elevator down.
Parking is limited so it will be expected that people park on side streets around the Church. Handicapped faithful can be dropped off and assisted at the Park Street side entrance.
For the full tour schedule of the Midwest, including a handful of stops in the Diocese of Lansing, see: Tour Schedule.