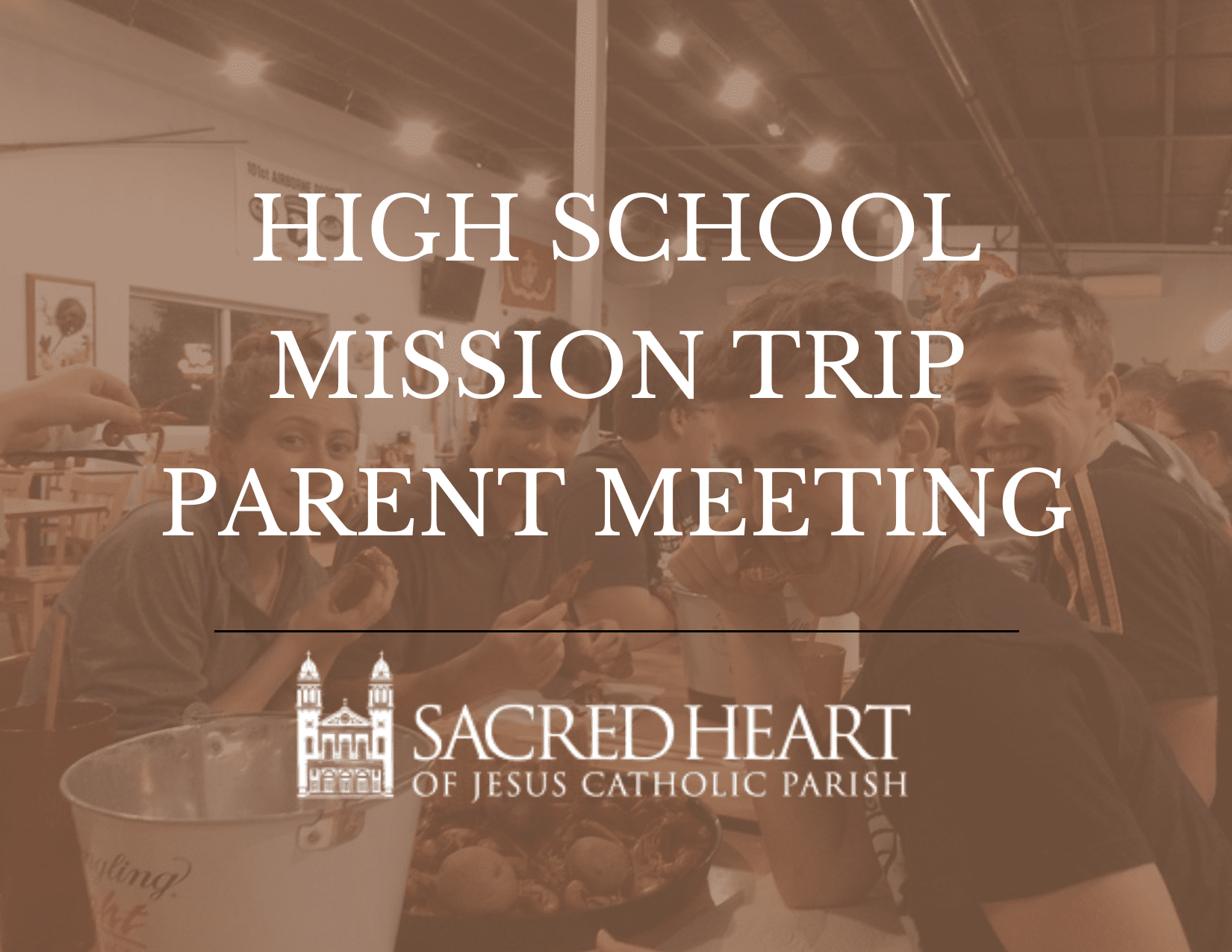 Mission Trip to Mississippi March 30—April 7 open to all high school students. Adult chaperones also needed.
Jan. 17 (Tues.) High School Mission Trip Meeting  – There is a Parish Mission Trip Meeting that will be held on Tuesday, January 17 at 6:30 pm in the Academy Cafeteria. This meeting is for all those who have already signed up, and for anyone who would like to find out more. There are still spots available, but sign up soon, as spots are limited. The Parish High School Mission Trip is March 30-April 7. All high school aged youth may sign-up.
Contact Mike Tober at dre@shgr.org to sign up or for more information.