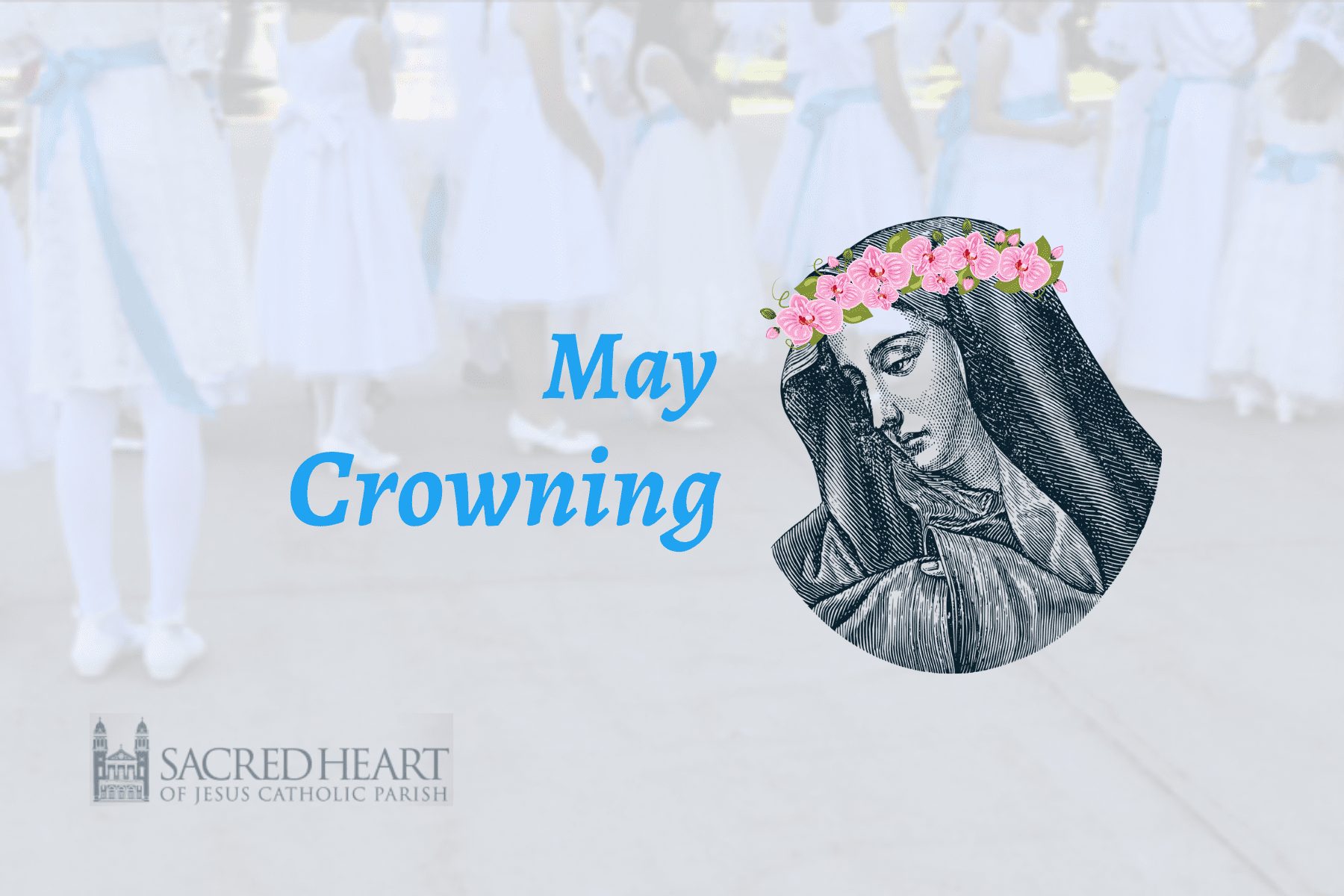 All girls from the SHJ parish and academy are welcome to take part in the May Crowning on Thursday, May 11th at 4:30pm during the SHA May Magnificat. Two names will be drawn, one for age 11 and up (to crown Our Lady), and the other age 10 and under (to carry the crown). Please have your daughters put their names in the age appropriate baskets in the back of church if they would like to participate.
All girls are asked to wear a white dress or a white skirt/top and white veil. We have been blessed to receive a collection of white dresses and veils from the Carmelite Nuns in Parnell for the girls to wear.
Dress fitting will be on Tuesday, May 2nd after school in room 302.
There will be a practice after school on Monday, May 8th at 3:30pm in the church.
For the May Crowning, girls should arrive in church, dressed and ready, at 4:10pm. If using one of the procession dresses, please arrive at the school by 4:00pm. All girls from the parish are welcome to participate!
Please join us as we honor our Blessed Mother as Queen of Heaven!