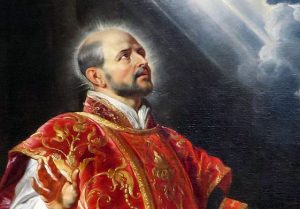 Ignatian Prayer Group now forming for this fall. Learn to pray with the Scriptures and to listen to God's voice in your life and how He is leading you. Commit to a half hour of prayer a day and meeting once a week.
Group will meet for 9 weeks beginning September 29 to November 24 on Thursday mornings at 9:15.
Please call or email parishoffice@shgr.org and ask for Annie Connette's contact information.