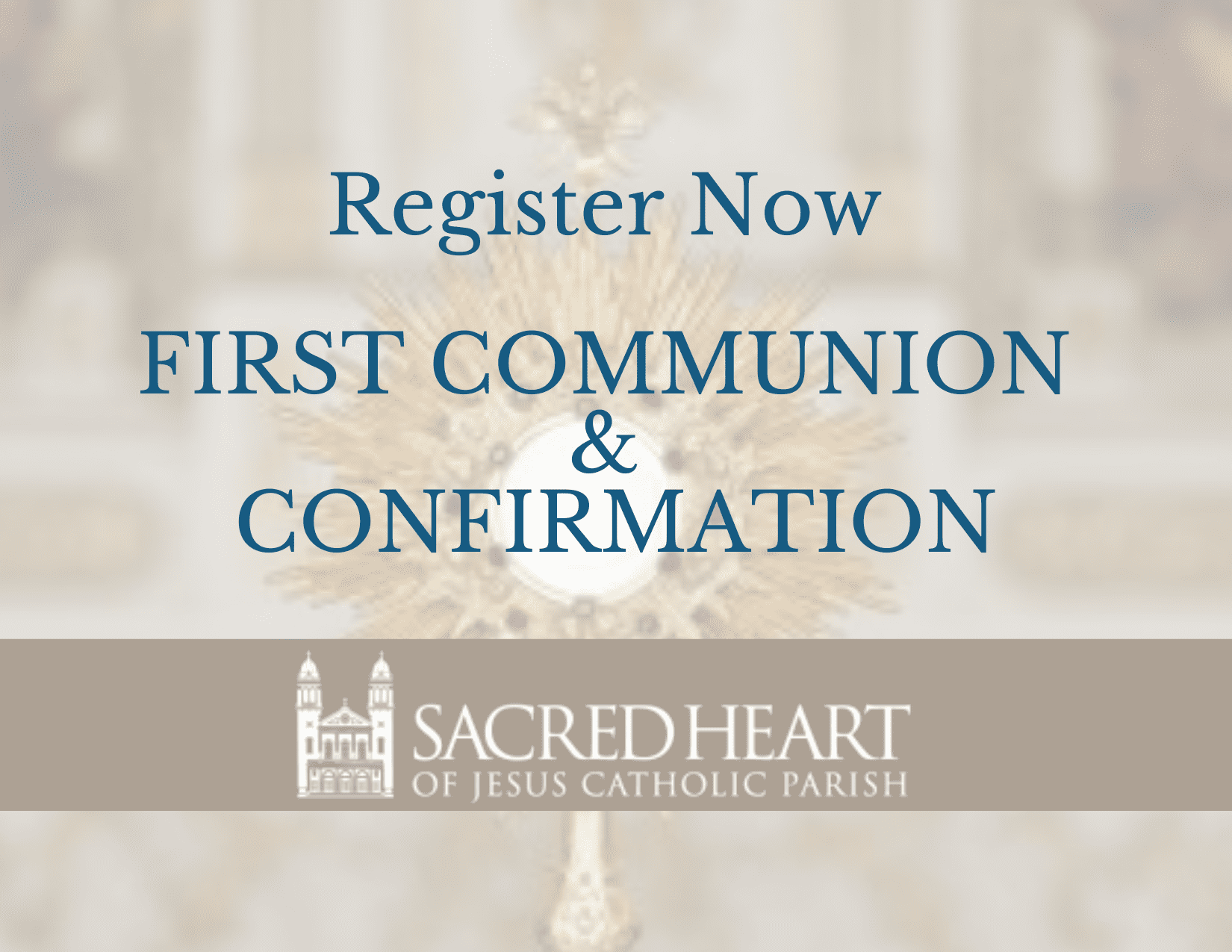 It is time for families to begin registering their children for First Holy Communion or Confirmation. Please contact Michael Tober, Director of Religious Education, at dre@shgr.org or call 616-459-8362 to register. Our Parent Information Night will be on Monday, September 12th at 6:00 PM in Cebelak Hall.
Actual Sacramental Catechesis will take place every Wednesday at 4:00 p.m. in the Academy beginning September 21. At least one parent should attend the information night on September 12th.
PLEASE REGISTER SOON so that we can make sure families receive up-coming information and schedules concerning these sacraments.
2022-2023 First Holy Communion Registration