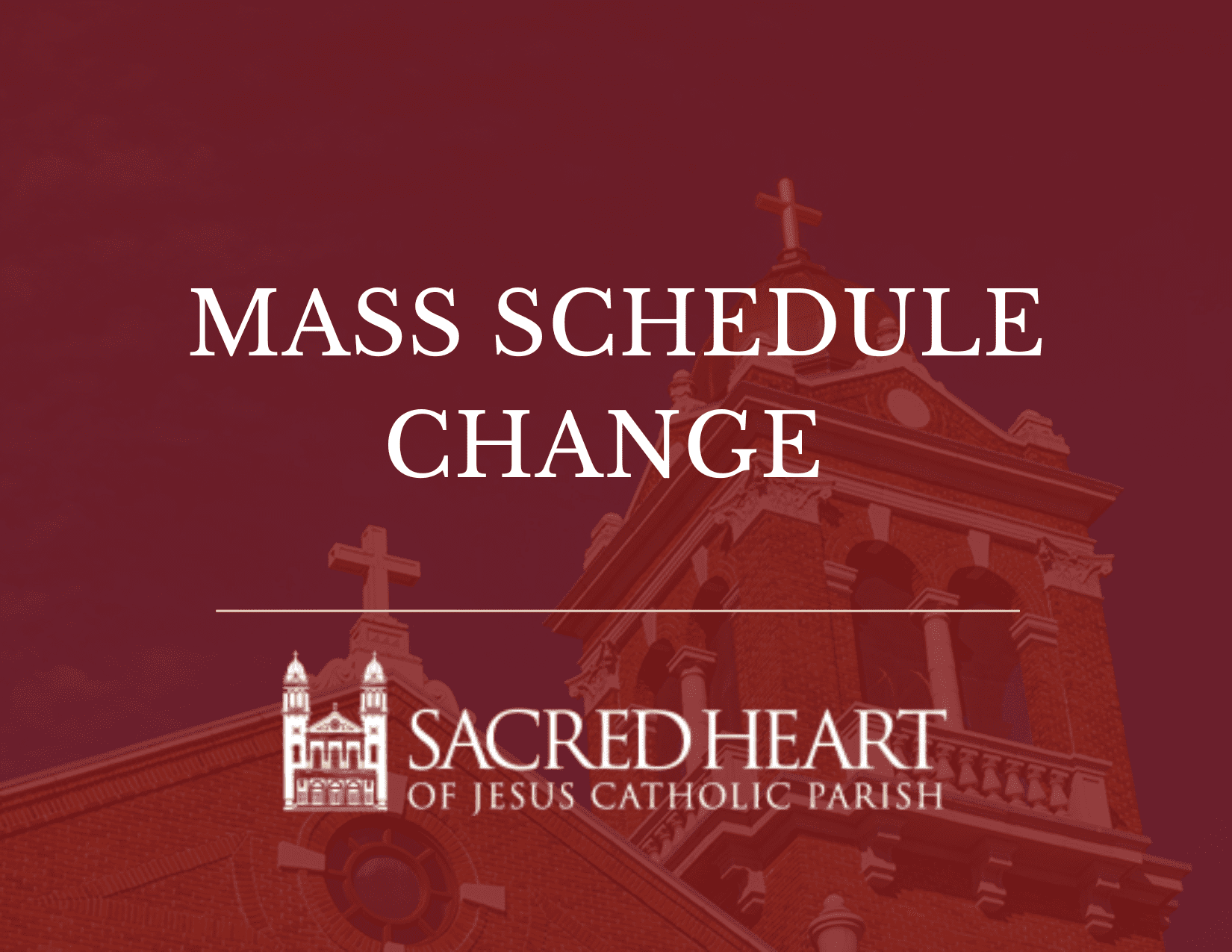 Dear Members of the Parish,
As I have mentioned at daily Mass and to various parishioners, I have being praying about the best time for the celebration of the daily Mass at Sacred Heart for over a year. As with scheduling anything for more than one person, there is no perfect time, however there are several concerns both particular to the academy and to the parish as a whole that compel me in conscience to propose a change. While I continue to pray about this issue and seek to consult the members of the parish more broadly we will be moving Mass back slightly starting on August 28th. Mass will begin at about 8am, once the students check in at the school and drop their bags off. If you are a parent dropping off your child or a daily Mass goer, like me, whose clock is attuned to Mass at 7:45, please consider joining me at 7:45am to pray the Rosary both for the Academy, and its students and faculty, and for the parish as I pray about the daily Mass time.
Daily Mass will begin at 8am, following the Rosary, starting on August 28th.
In Christ,
Father Ron