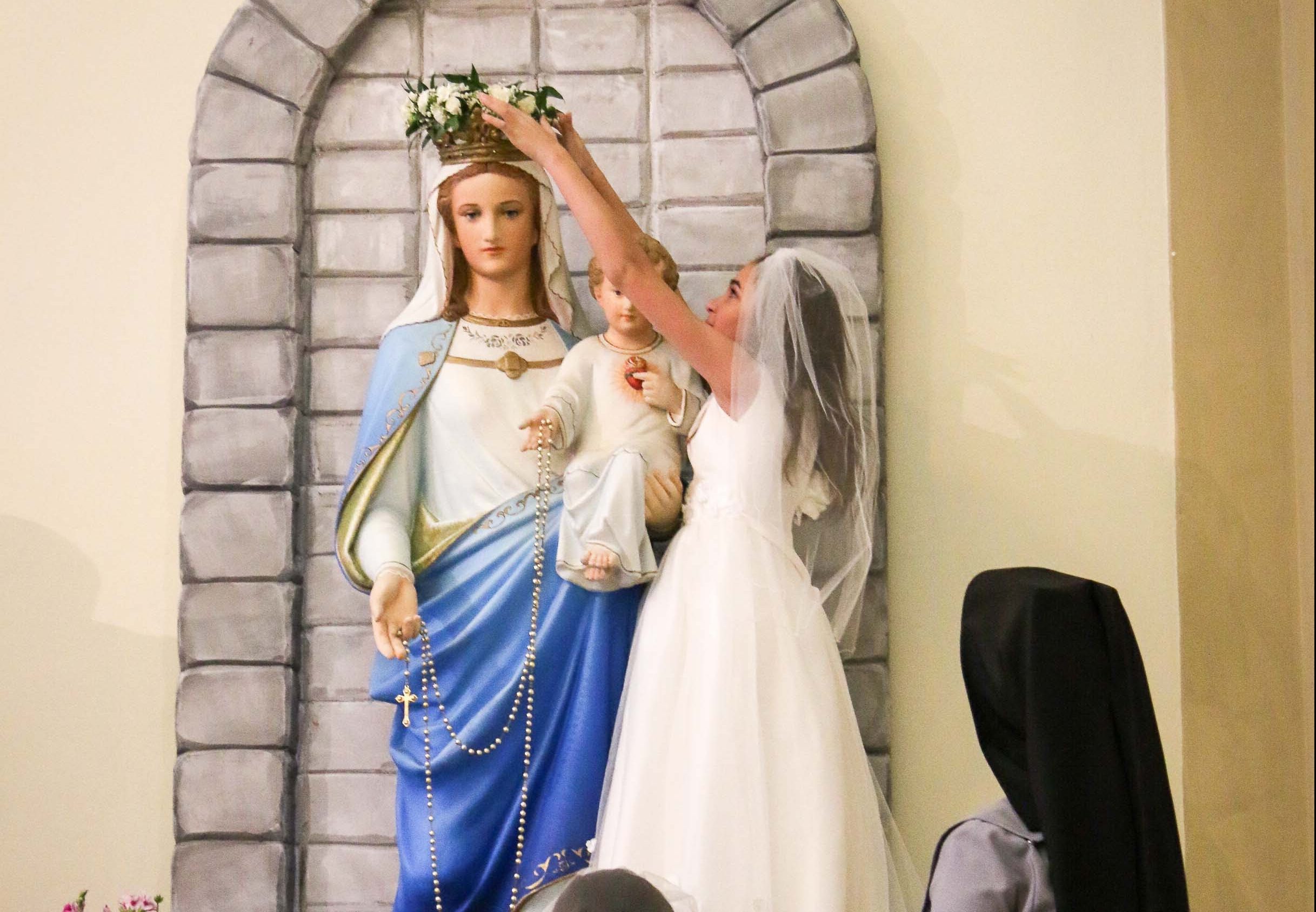 Dear Friends,
Here is a Children of Mary reflection and Meeting Ideas for the month of May. If we can't have a May Crowning in our churches this year, we certainly can have one in our homes!
May Meeting Ideas and Reflections:
When Our Lady requested the establishment of the Children of Mary in 1830 one of her requests was the observance of the month of May in her honor.  This month is a special time for us as Children of Mary to express in concrete ways our love and veneration for the our Blessed Mother. As individuals and families we should make a special effort to demonstrate our devotion. Remember, Our Lady has asked us again and again to pray for the conversion of sinners and for peace in the world. What act of praise or sacrifice will you offer? One of the beautiful customs of this month is the May Crowning.
In our homes, we can set up May Altars in the living room and encourage our families to pray the Holy Rosary together. Each of us should try to do something to make Our Blessed Mother smile each day of this special month.  We should make an effort to renew our consecration as we entrust ourselves to Our Lady as her children. In this month we should also remember the beginning of the apparitions of Our Lady to the children at Fatima on May 13th, 1917.  We also remember Our Lady as the Mediatrix of All Graces on May 8th and the Queenship of Mary on May 31st.
Hope to see you all soon!
Blessings,
Marijo Forrester
"Miss no single opportunity of making some small sacrifice, here by a smiling look, there by a kindly word; always doing the smallest right and doing it all for love."                             
St. Therese of Lisieux