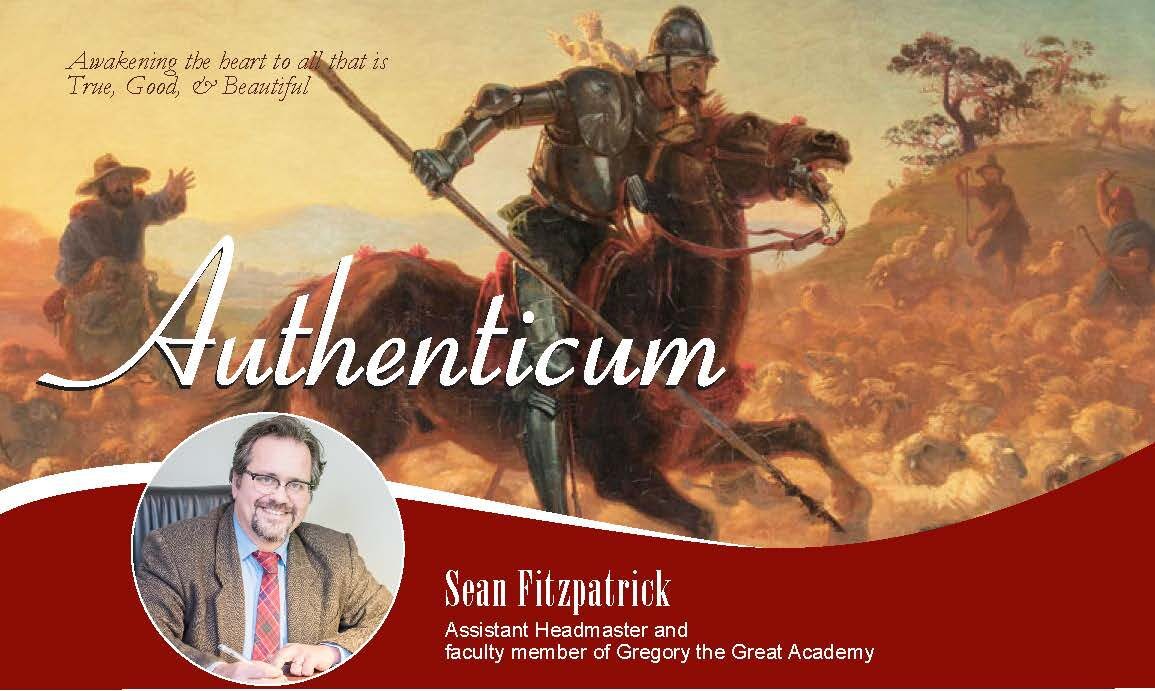 Join us on Thursday, February 2nd as we continue our 2022-23 Authenticum Lecture Series. Sean Fitzpatrick leads an intriquing talk titled, "CERVANTES AND THE INGENIOUS MADNESS OF DON QUIXOTE"
Sean Fitzpatrick serves as Assistant Head Master and faculty member of Gregory the Great Academy, a boarding school for boys in Pennsylvania, where he teaches Humanities. His writings on education, literature, and culture have appeared in a number of journals including Crisis Magazine, Catholic World Report, The Epoch Times, and The Imaginative Conservative.

He lives in Scranton with his wife, Sophie, and their seven children.Join us in Sacred Heart's Cebelak Hall where we will enjoy a wine & cheese social at 6:30pm and will begin the lecture at 7pm.