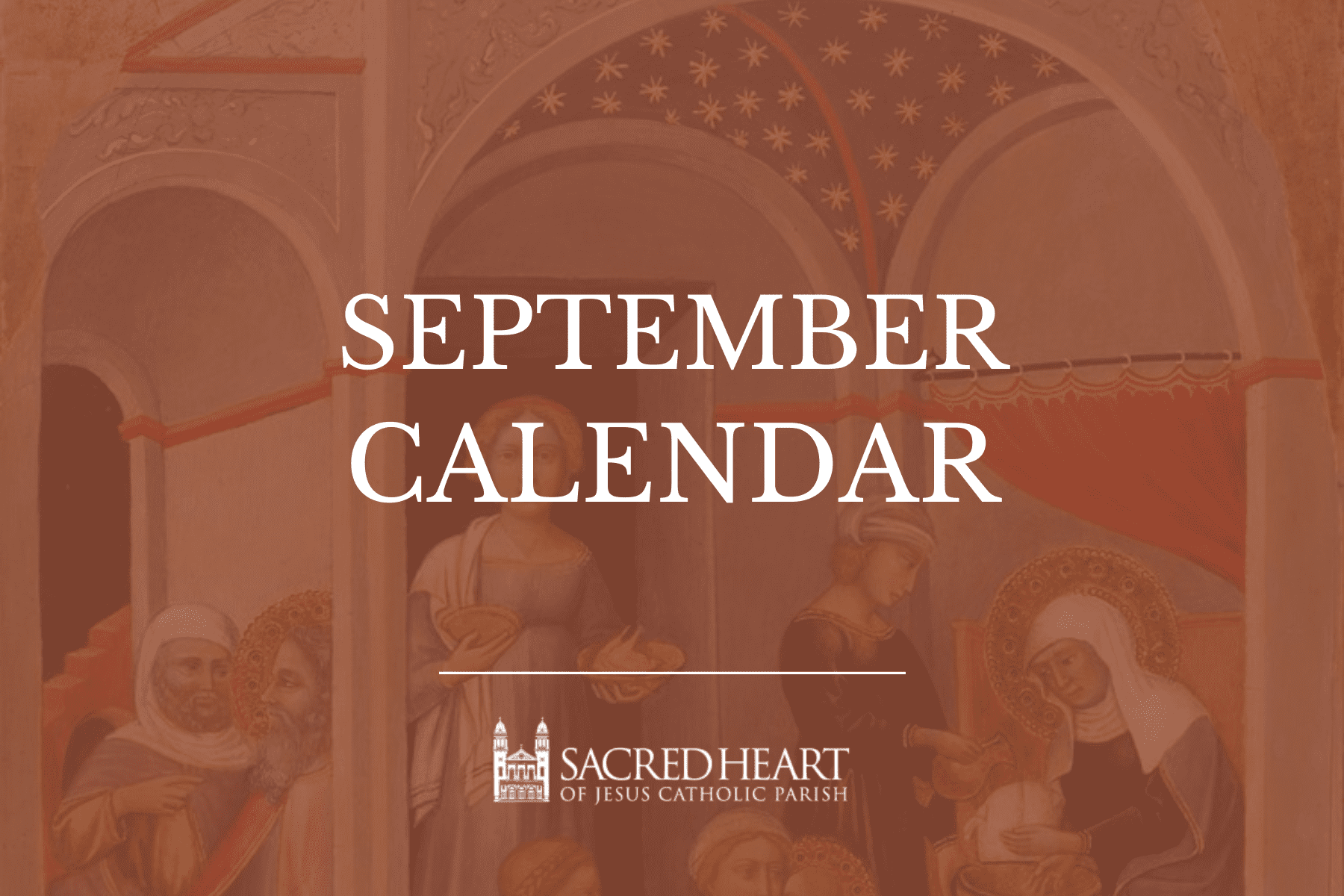 Please pray for Father Ron's intentions for the month of September:
For our students as they begin a new academic year, may they be strengthen by the sign of the Cross through which they will conquer every challenge.
---
Reminder that weekday Mass time is now 8:00am. A rosary is prayed at 7:45am.
SEPTEMBER CALENDAR
Sept. 11 – Sacramental Prep Parent Information Night – 6:30pm Cebelak Hall
Sept. 14 – Feast of the Triumph of the Cross – Mass and Procession at 8am
Sept. 16 – Legion of Mary – Introductory meeting 8:30am in Cebelak Hall
Sept. 18 – Adult Inquiry Class Begins – at 7pm in Cebelak Hall
Sept. 19 – Adult Class on the Mass Begins at 7pm. Spots are available.
Sept. 21 – Young Adult Event at 7pm Holy Hour and Social
Oct. 13 – Auction at 6pm at the Goei Center. Get your tickets soon and consider inviting friends, family, and co-workers who might be interested in learning about the Academy.
Oct. 21 – 2nd Annual Squirrel Hunt at 6am.
Oct. 31 – All Saints Party – 6:30pm in Cebelak Hall and Gym
Recurring Dates
Holy Hour/Confessions—Weekly on Fridays at 3pm
Knights of Columbus—2nd Monday at 7pm
Pillar Men's Group—Saturdays at 5:45 am
Little Flowers/Children of Mary/ Boy's Group—8:30am following 1st Saturday Devotions (except July and August)
Men's Basketball—Sundays at 8pm
RCIA—Mondays at 7pm (Resumes in Sept.)