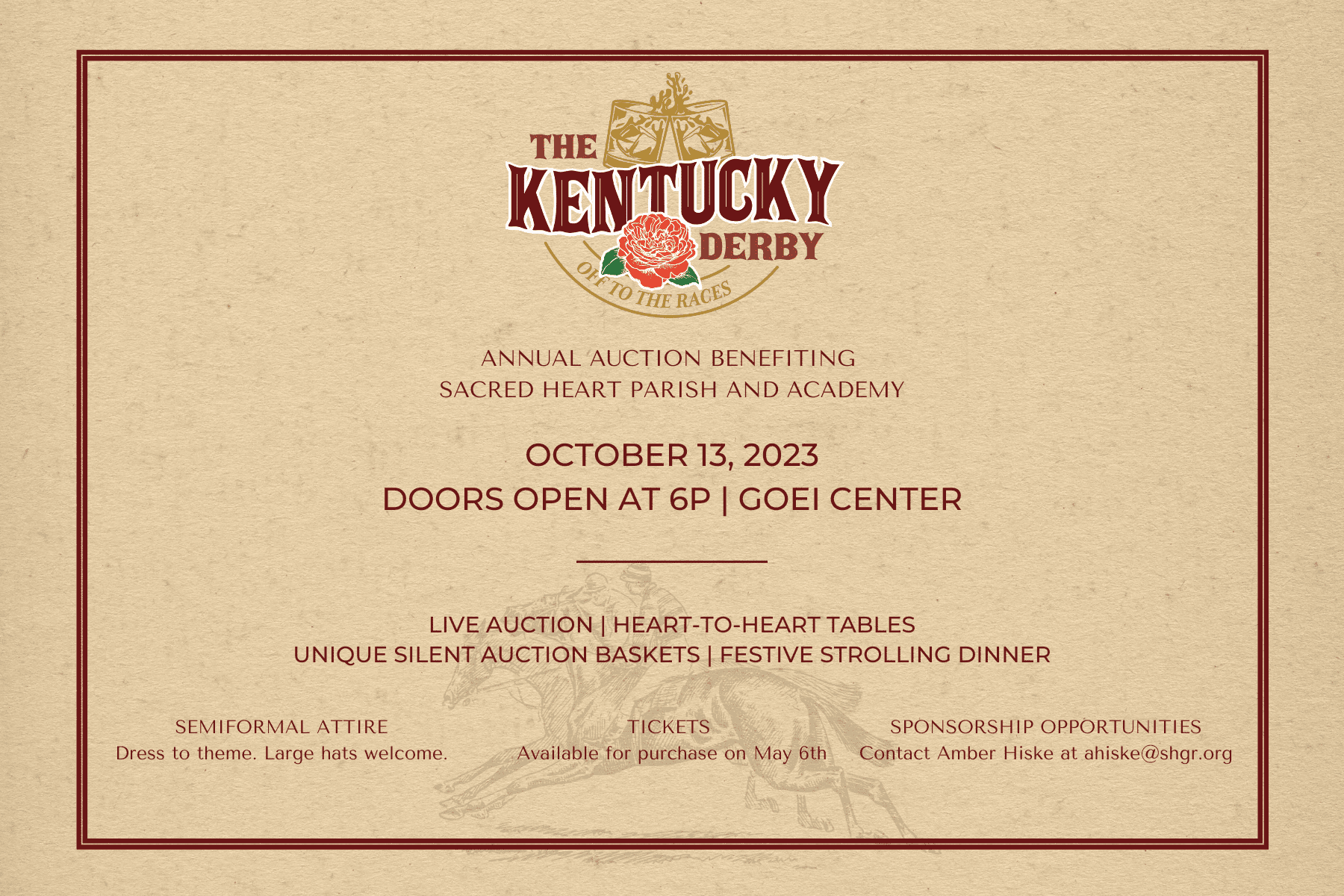 We've LAUNCHED our ticket sales for our Annual Fall Auction! Tickets are available for purchase online at www.sacredheartauction.com
This is a night you will NOT want to miss. The annual Parish and Academy Auction date is Friday, October 13, 2023. Doors open at 6pm at the Goei Center with a strolling dinner, a robust silent auction, and Heart-to-Heart tables that benefit specific needs within the parish and academy. This is our biggest fundraiser of the year and while we do need to raise funds, our bigger initiative is to build relationships! So, ladies, start making your hats now and plan for an evening of fun and friendly competition.
If you are interested in helping with the planning, please email Amber Hiske at ahiske@shgr.org. We need you! No task is too small—please discern where the Lord might be calling you to help.