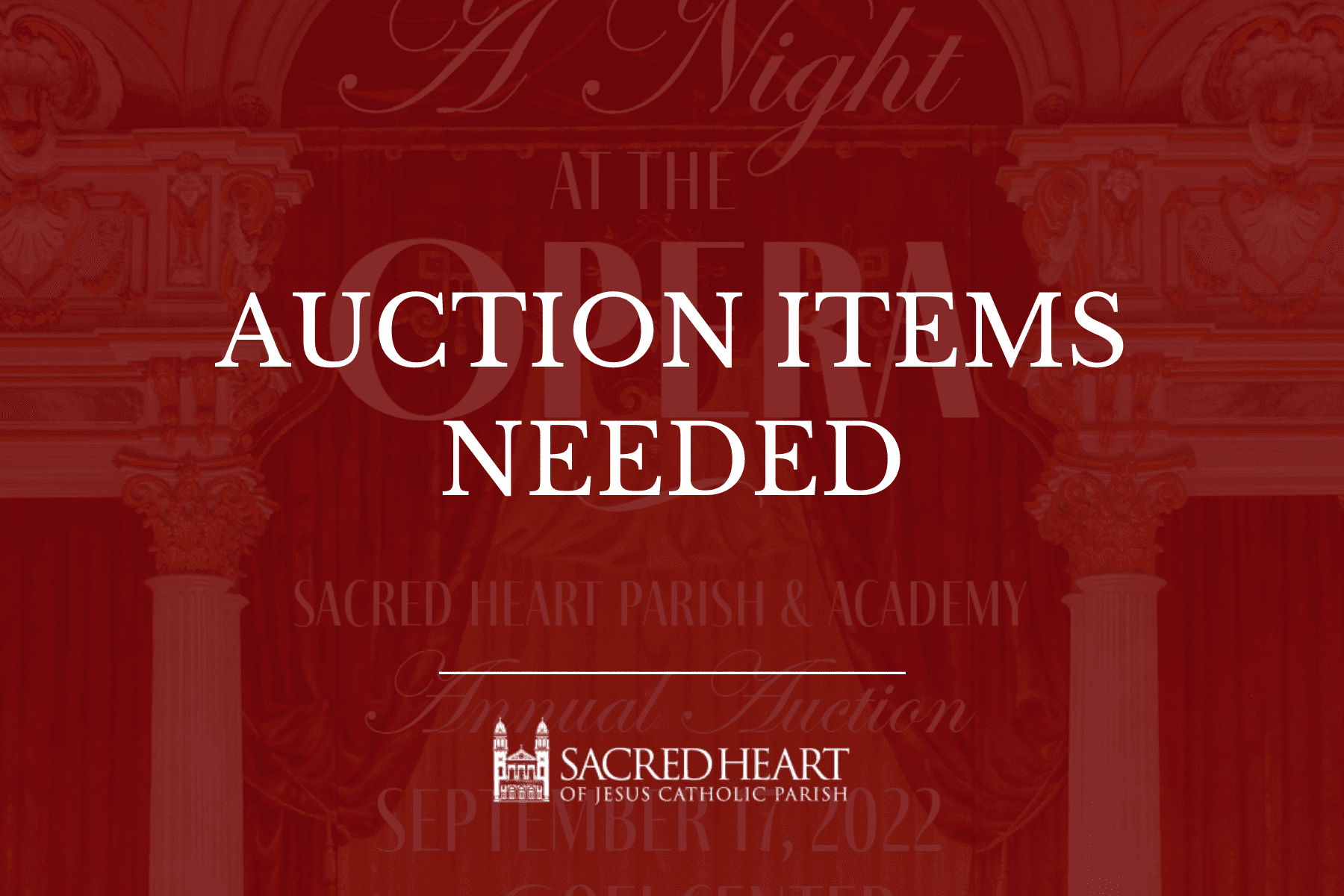 Hello fellow parishioners!
My name is Erin Roberts and I am part of the Auction Procurement Committee. We are putting together some fun and exciting packages for you and while we're hard at work, we are missing a few items yet. Would you be able to help us fill in these gaps?
Our current needs are:
Mackinac Island lodging, restaurant, bike rentals, ferry passes
Lodging in Traverse City area – 2 night minimum Golfing in Traverse City, Charlevoix and/or any local course
Charlevoix restaurant gift card(s)
Local restaurant gift card(s)
Caberfae, Boyne and/or Crystal Mountain lift tickets
If you have connections to any of the above places and are able to procure a donation or know someone who can, please contact me at erinroberts74@gmail.com. I am happy to call and request these items, which are tax deductible.
The annual auction is the parish and academy's biggest fundraiser and community builder. We would be grateful for any help to make it an even bigger success than last year! If you are able to donate monetarily in order for the procurement committee to purchase the above items, we would happily accept that as well. Thank you for your help and consideration!