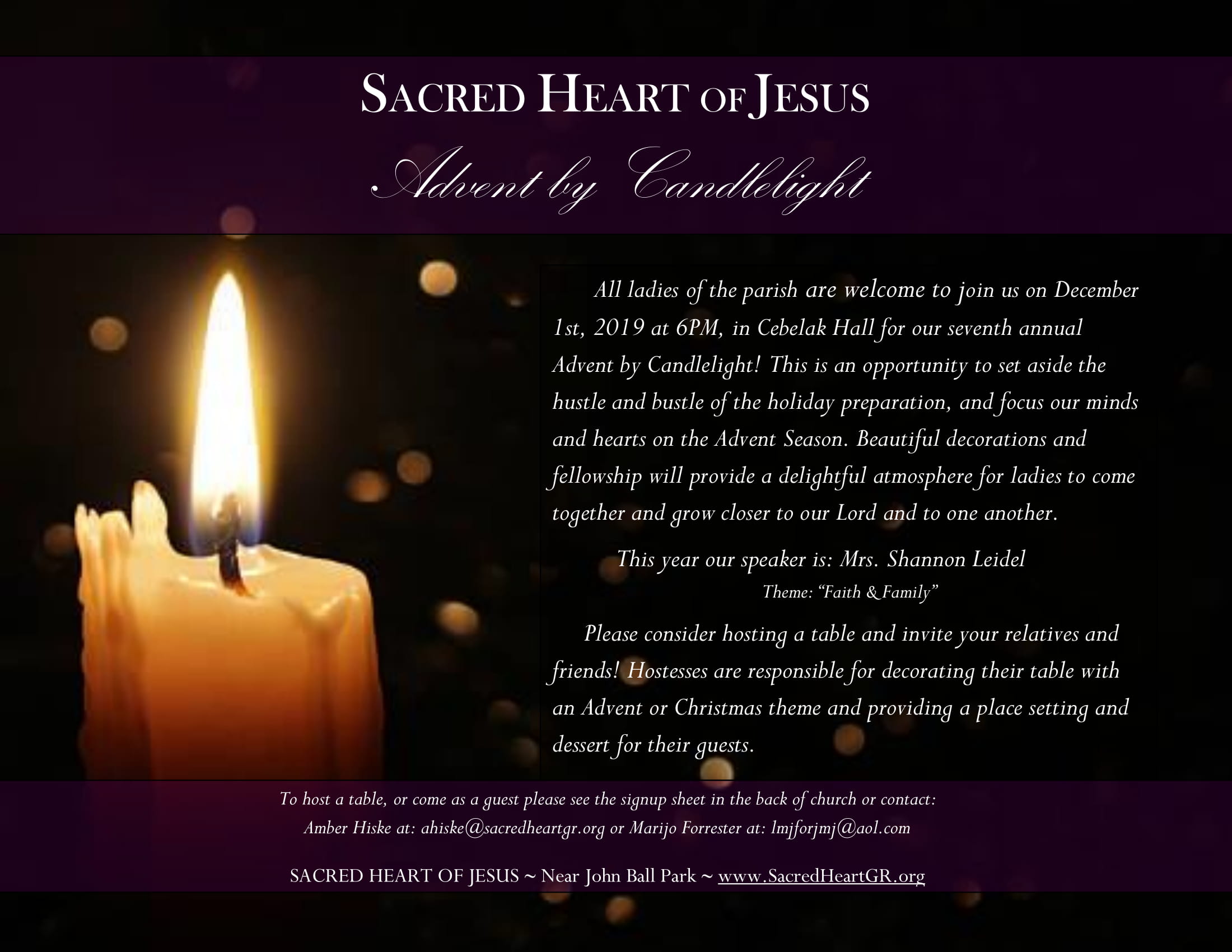 All ladies of the parish are welcome to join us on Sunday, December 1st at 6pm in Cebelek Hall for our 7th Annual Advent by Candlelight! This year's theme is "Faith & Family" and our guest speaker will be Shannon Leidel. Please consider hosting a table and invite your friends! Hostesses are responsible for decorating their table with an Advent or Christmas theme and providing a place setting and desserts for their guests.
To host a table or come as a guest, please see the sign up table in the back of the church or contact Amber Hiske at ahiske@sacredheartgr.org or Marijo Forrester at lmjforjmj@aol.com.
This is a beautiful and special evening for the women of our parish!