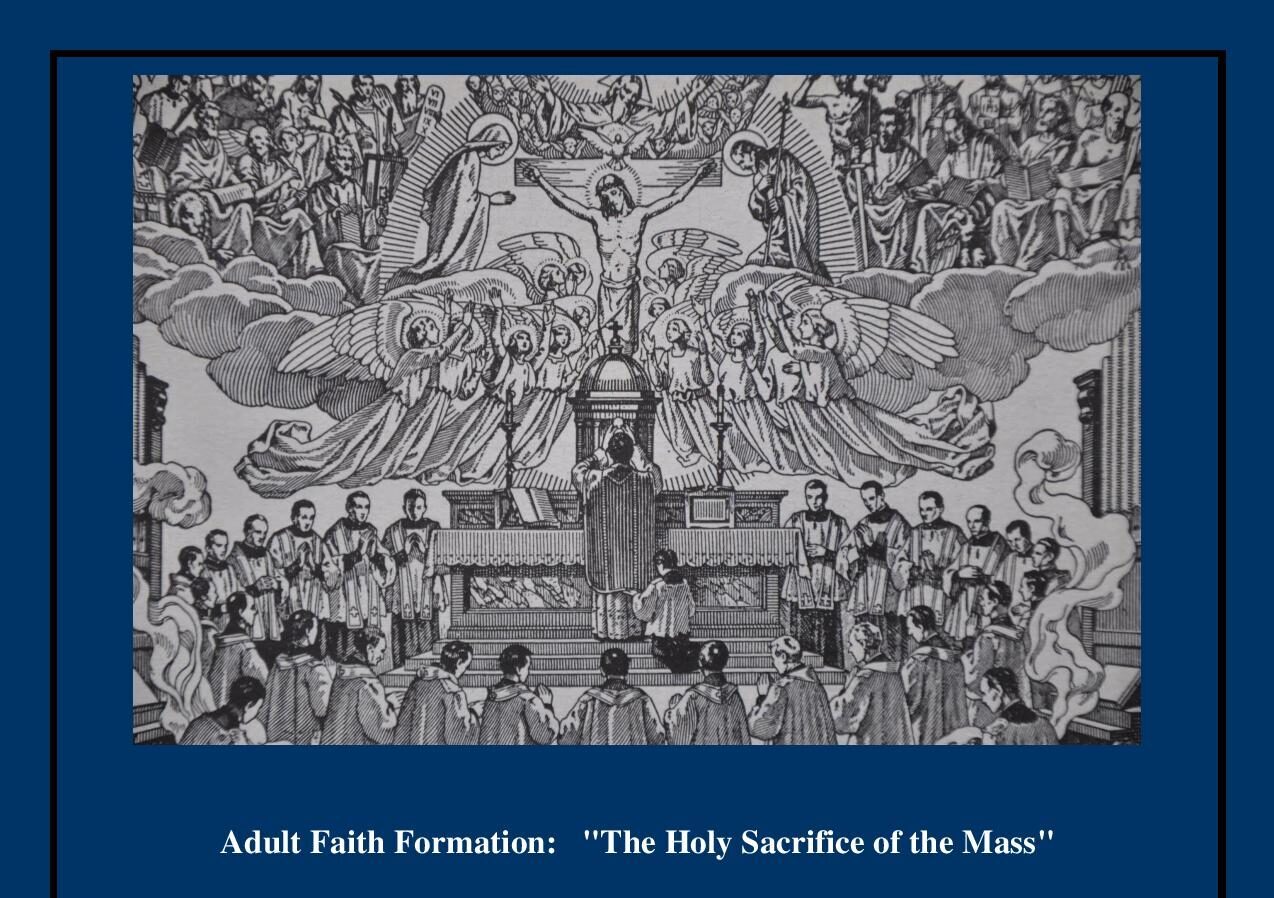 This 10 week practical study of the Holy Mass begins on Tuesday, September 20 and ends on Tuesday, November 29. The class is from 7pm-8:30pm in the Parish Hall.
About the Sessions:
This practical study of the Holy Sacrifice of the Mass will cover an introduction to the Church's Liturgy but also a detailed and practical study of the Traditional Roman Rite of the Mass. While studying the Ancient Rite of the Church those taking the class will come to a deeper understanding of exactly how the Mass passes on the Faith we profess.
Cost: NONE. Class materials will be provided.
How to register: Please contact the parish office at parishoffice@shgr.org or contact
Michael Tober; Director of Religious Education via email at dre@shgr.org
Adult Faith Formation – The Holy Sacrifice of the Mass 2022-2023