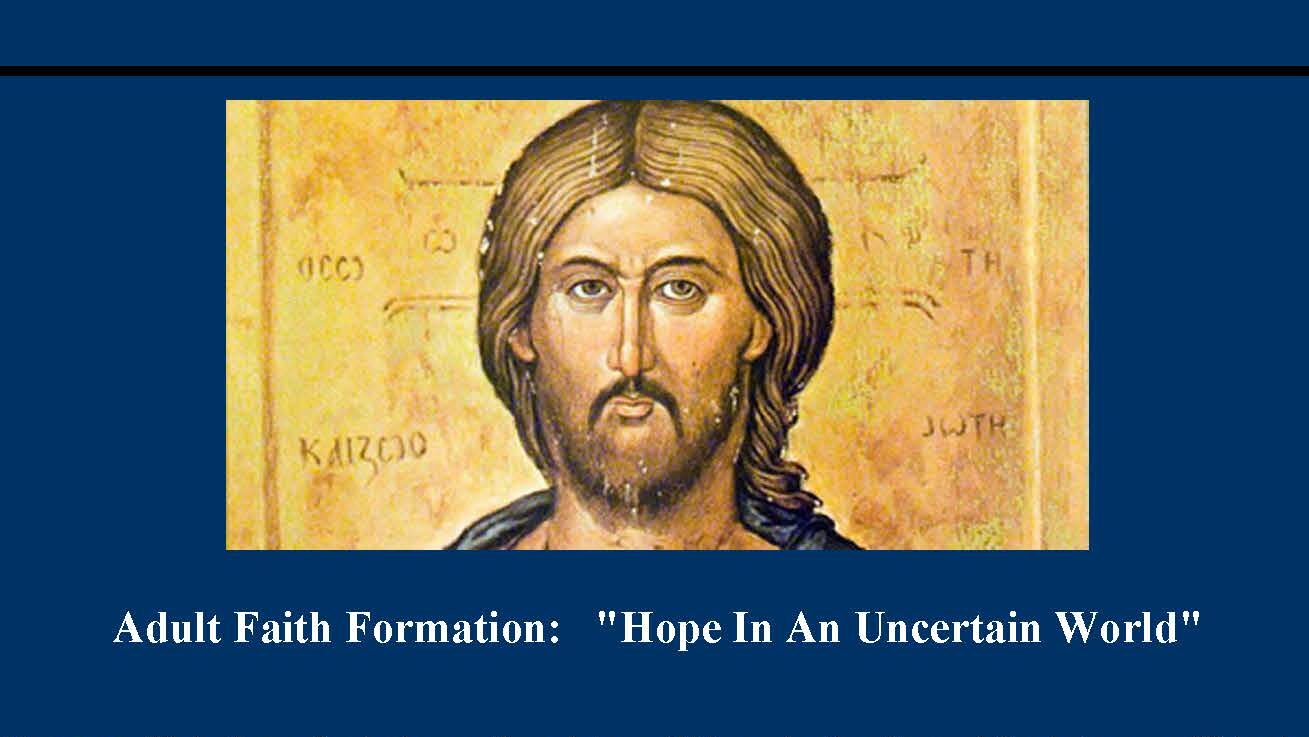 Time Frame: This 6 week study on the virtue of Hope in the Sacred Scriptures will be begin on Tuesday, January 10 and ends on Tuesday, January 14. The class is from 7pm-8:30pm in the Cebelak (Parish) Hall. 
About the Sessions: 
This is a general scripture study on the virtue of Hope. Participants will actively engage the scriptural text in both the Old and New Testament. Sessions will be interactive with plenty of time for discussion of the text. This is a great class for both the beginner and those who want to dig even deeper into the Word of God.
Week 1 – The Exodus: The necessity of truth to have hope 
Week 2 – Jacob & Joseph: Family and healing – first things first 
Week 3 – The Prophets (Jonah, Habakkuk & Haggai): Confess our sins and have an eternal world view 
Week 4 – The Prophet Jeremiah: Living for truth is possible in a insane world 
Week 5 – The book of Tobit: God's providential care & the transmission of Faith 
Week 6 – The Gospel of John: We have access to the Father – Liturgical Life & Marian devotion as necessary to have Hope 
Cost: NONE. Class materials will be provided. 
Course Instructor: Mark Postma (Parishioner), M.A. Theology (Franciscan University) Biblical instructor with Catholic Biblical School of Michigan 
How to register: Please contact the parish office at parishoffice@shgr.org or contact Michael Tober; Director of Religious Education via email at dre@shgr.org