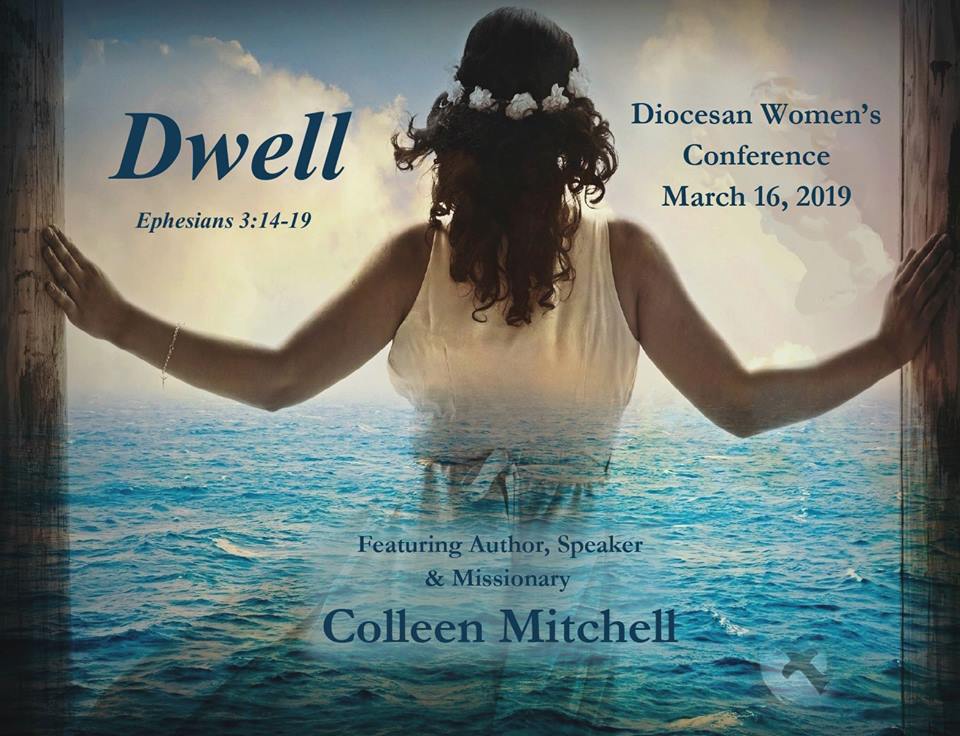 Women of the diocese, make plans to join us for the 2019 Diocesan Women's Conference on March 16 at Assumption of the Blessed Virgin Mary Church in Belmont. The cost is $30 pp. which includes morning hospitality and lunch. The conference will feature author, speaker and missionary Colleen C. Mitchell.
ONLINE REGISTRATION IS NOW OPEN: Visit https://community.dioceseofgrandrapids.org/DWC2019 to register.
Questions may be directed to Marianne Verner, mverner@dioceseofgrandrapids.org, or Tammy Graves, tgraves@dioceseofgrandrapids.org, in the Office of Faith Formation.
Visit the Franciscan Media website to hear from conference speaker Colleen Mitchell on "Reflecting the Love of Christ": https://blog.franciscanmedia.org/franciscan-spirit/we-reflect-the-love-of-christ